Non-Stop Translation Services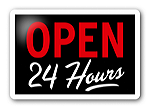 Professional, accurate translation in over
150 languages
Lightning quick turnaround
24-hour, 7-day customer service
Translators working around the clock
Life keeps going after business hours – for that matter, so does business!
In an increasingly global society the need for fast, accurate document translation is rising all the time. As cultures mix and mingle, and business is frequently done across time zones and language barriers, demand for a translation service that never quits is at an all time high.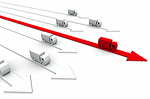 Technovate Translations has responded to that demand. We offer translation and interpretation services in over 150 languages, and we're open around the clock, every day, all year long. Because our translators are always on call, we can deliver translations overnight on the weekend, or even statutory holidays when other agencies wouldn't even be able to take your call.
When you need fast, accurate translations in the evening, on the weekend, or during the holiday season call Technovate Translations.
Toronto
416-222-2896
1-800-736-7764
toronto@TechnovateTranslations.com


Los Angeles Office
310-314-4817
1-866-890-5867
losangeles@TechnovateTranslations.com


Vancouver Office
604-873-1665
1-877-736-2899
vancouver@TechnovateTranslations.com